Demography of European Regions
The aim of Ramon Bauer's diploma thesis from 2010 was the development of a typology of European regions based on demographic variables and the linkage of the resulting classification to economic indicators. In this context, this thesis does not only discuss the state of the demography of European countries, but rather concentrates on European regions at the scale of NUTS 2.
This typology of 286 NUTS 2 regions is a comprehensive classification of the demographic structure and short-term trends in the EU27+4 and distinguishes between seven types of regions, which enable the user to capture the demographic diversity of European regions in 2005 at first glance. Additional analyses illustrate the demographic and socio-economic characteristics of the different types of regions in terms of potentials and challenges.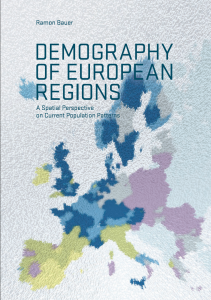 Download PDF: